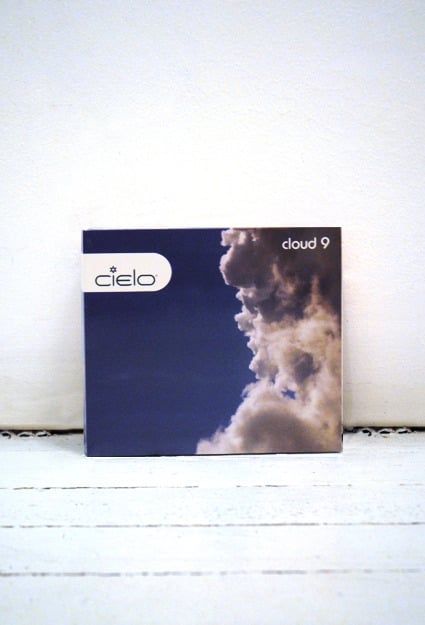 CLOUD 9
$

14.99

/ On Sale
---
---
Cielo's acclaimed first compilation, featuring exclusive tracks and remixes by Miguel Migs, Osunlade, Blase, Dubtribe Soundsystem and Trentemoller.
Disc One - Move // Mixed by Nicolas Matar
1. Jazzanova "Dance The Dance"
2. Light For Lines " Azul" (Azul Del Alma Mix)
3. Julius Papp "Le Deep"
4. Soldiers Of Twilight "Would You Share"
5. Kings Of Tomorrow "No Te Vaya"
6. Kemeticjust "Do You Remember" (Chales Webster Memory Mix)
7. Doctor M "Park Jam"
8. The Sunburst Band "Thin Air" (Joey Negro Remix)
9. Raw Silk "Do It To The Music" (Blaze Cielo Mix)
10. The Latin Project "Brazilian Love Affair" (Miguel Migs Salted Re-Rub Remix)
11. Dubtribe Sound System "Rideline" (Sunshine's Cielo House Remix)
12. Dennis Ferrer "Hit It Off"
Disc Two - Groove // Mixed by Willie Graff
1. Osunlade "Macaco" (Blackman Cielo Mix)
2. Porks Watch "Million Toes"
3. Switch "Get On Downz" (Henrik Schwarz Remix)
4. Loco Dice "Minina Brasiliera"
5. Solar System "Careless Butterfly" (Wahoo Remix)
6. Spirit Catcher "Hold You Tight"
7. Kings Of Tomorrow "Another Day"
8. Trentemoller "Late Night Cabdriving"
9. Downtown Brooklyn Inc. "10 Jay Street" (Spenscer Filipsson Experience Dub)
10. Mike L & Lanoiraude "Mystic River" (Charles Webster Remix)
11. Mr. V "Just Dance" (Cosmic Ritual Dub)
12. Claude Monnet presents Monica Nogueria "Eu Vo Levar" (DJ Gregory Mix)